2007 - Xavier Academy started with Richard De La Cuadra's vision to provide tutoring services for a small group of elementary and middle school students.
2008 - As enrollment surged to thirty-five students, prompting the establishment of a campus in the West University area of Houston, Texas.
2009 - Xavier's direction shifted from tutoring to full-time schooling, leading to an increase in enrollment to fifty-five students.
2013 - Xavier added a health and wellness component by employing a team of Licensed psychotherapists (LMFTs.)
Since then - Over the next ten years, Xavier experienced significant growth and the student population ballooned to nearly one hundred and fifty, spread across three campuses in the greater Houston Metro area. However, the Covid-19 pandemic allowed us to reimage how we educate and prepare students for the future, leading to the consolidation of campuses in 2021, with the aim of providing better educational services to students and families. In response to the current trend and to accommodate future growth, Xavier Academy is building a new campus that will accommodate approximately three hundred and twenty-five students.
Today -Xavier Academy is serving approximately one hundred and seventy students ranging from 3rd to 12th grade. Xavier offers a wide range of courses, including AP, dual credit, and a growing variety of electives, both in-person and online, to meet the needs of its diverse student population. We offer intramural sports and academic competitions through our membership with TAAPS Xavier's commitment to providing quality education has remained unrelenting, and it continues to strive to create an inclusive and welcoming environment for its students.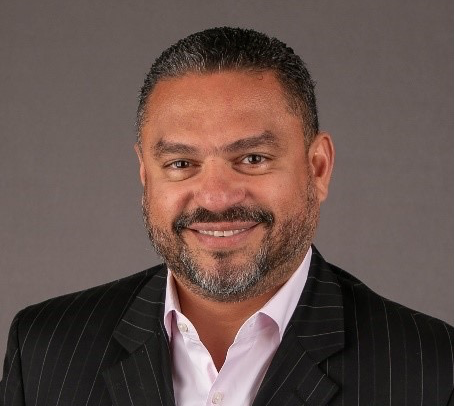 Richard De La Cuadra, a passionate and innovative educator, founded Xavier Academy in West University, Texas, in 2007. Richard's experience as a teacher and administrative leader in a variety of schools, ranging from large public high schools to small private and religious schools, made him realize that traditional and rigid school settings leave students frustrated and hopeless. As a result, he decided to create a new education model where learning is student-centered, flexible, stimulating, and personalized.
Richard was born in Ecuador and spent his teen years in New York, where he attended Xavier High School. He is a graduate of Holy Cross University in Massachusetts and has continued his education in collaborative leadership through the Houston Galveston Institute, where he now serves on the faculty.
Xavier Educational Academy started as a tutoring service for a few elementary and middle school students, but within a year, enrollment grew to 35 students, and the school opened its campus in the West University area of Houston, Texas. The following year, the school's enrollment grew to 55 students. In 2013, Xavier added a health and wellness component by employing a team of LMFTs.
Over the next ten years, Xavier expanded and served over 160 students across three campuses in the greater Houston Metro area. In 2020, Xavier began to offer dual credit courses in partnership with HCC and Lonestar. The Covid pandemic prompted Xavier to consolidate its campuses in the 2021 school year to better serve the needs of students in one central location, offering both in-person and online classes.
Xavier's success is attributed to Richard's collaborative and personalized approach to education. His staff is trained in collaborative leadership and positive psychology, enabling them to connect with students on a more meaningful and personalized level. Through international trips, unique electives, rigorous but supportive courses, and an overall focus on well-being, Xavier students receive a comprehensive education that nurtures them on an academic and personal level.
Richard's goal is to help each student tap into their potential and thrive. He is honored to share Xavier's story and his innovative model for education with the hope of inspiring others to embrace this approach of collaborative learning.